Filtrum
/
How to treat nausea and vomiting
How to treat nausea and vomiting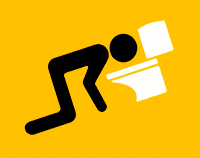 Nausea and vomiting can significantly complicate life and even lead to serious problems. The origin of these symptoms may be very different: from disruptions in blood supply to the brain and to the problems with vestibular apparatus. However, the most common cause for nausea and vomiting is poisoning.
WHAT CAUSES NAUSEA AND VOMITING
Together with food, alcohol, drugs and other substances, toxins may get into the organism. When they get from the stomach or from the intestine into the bloodstream, central nervous system starts the complex mechanism, result of which is the feeling of nausea or episodes of vomiting.
POSSIBLE COMPLICATIONS
Besides subjective unpleasant feelings, which person may experience during the episodes of nausea and vomiting, these symptoms may cause a number of unwanted complications:
Increase of blood and intracranial pressure;
Hemorrhaging into esophagus tissues;
Damage to esophagus mucous layers and throat with stomach acid;
Dehydration of the organism.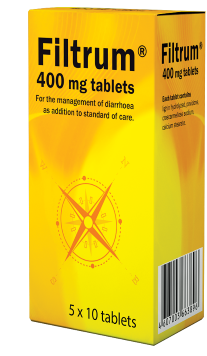 TREATMENT
Drugs from nausea help getting rid of unpleasant symptoms and decrease the risk of complications. However, we should always keep in mind, that nausea and vomiting may not only be caused by food poisoning, but may indicate other illnesses. So pills from nausea and vomiting should only be taken as the first measure, making the patient feel better. After that, it is necessary to get qualified medical help.
In the complex treatment of poisonings there are used enterosorbents – drugs that allow to significantly decrease absorption of toxins from the thin intestine into the blood stream.
Filtrum® – is the drug of the new generation, which is recommended for use as a preparation from nausea and vomiting in case of poisoning. The active substance of Filtrum® is lignin – the component, that absorbs toxins of various types. This allows using this drug for cases of nausea and vomiting for many different poisonings. The drug is manufactured in form of pills, which makes it especially convenient for use during travel.