FOOD POISONING WITH EGGS:
HOW TO REDUCE THE RISK OF POISONING WITH EGGS?
Use only fresh eggs (the date of "manufacturing" can be found directly on the eggshell)

Thoroughly wash the eggs with soap before cooking.

Cook eggs in a high temperature – above 70 degrees Celsius
Salmonella is the most common pathogen in eggs.
It can live in the egg for more than a year, and on the eggshell up to 24 days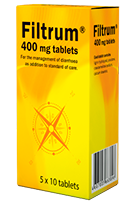 Drink water every 10-15 minutes

Take 2-3 pills of Filtrum® 3-4 times per day

Consult with physician